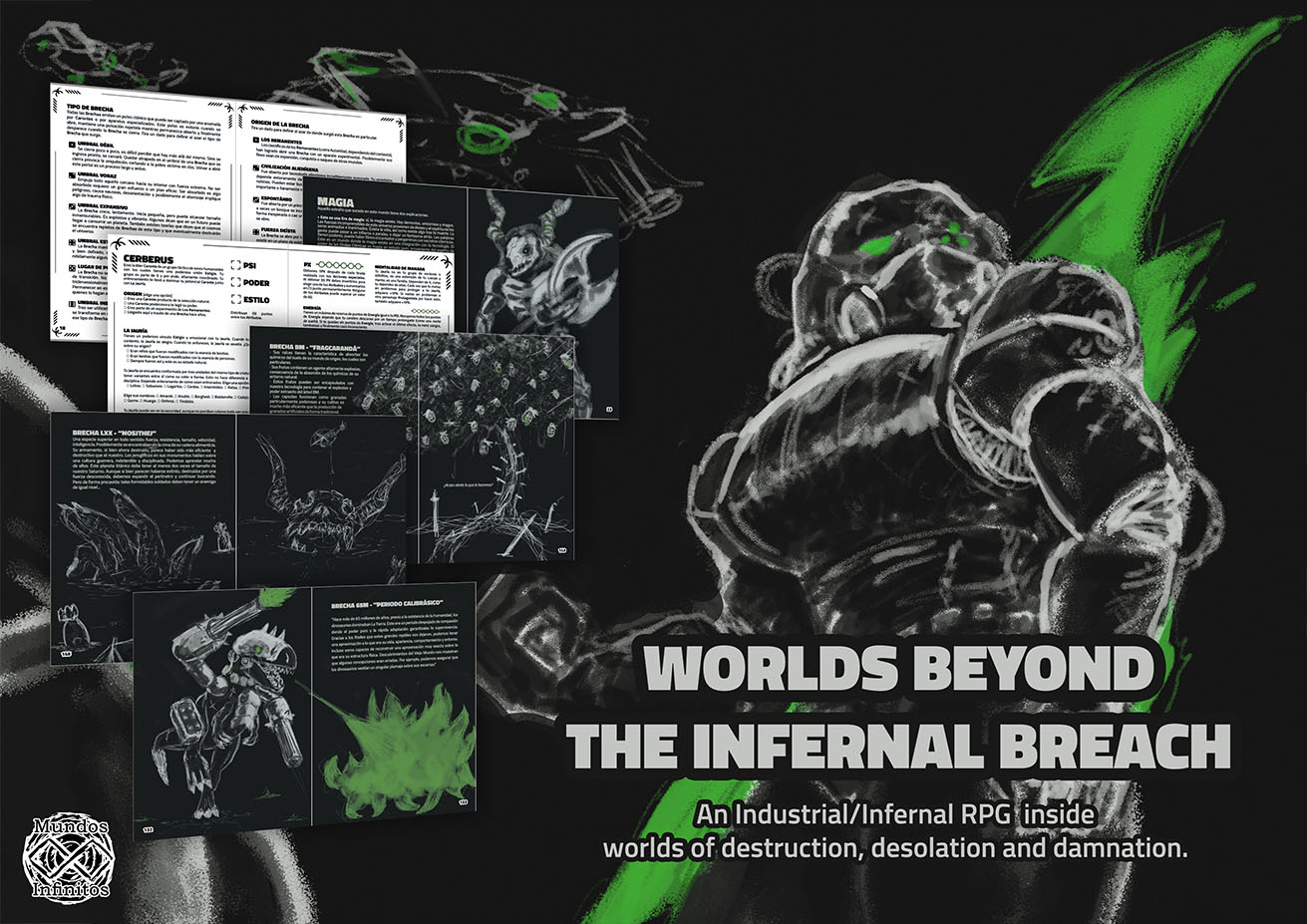 Worlds Beyond The Infernal Breach
WORLDS BEYOND THE INFERNAL BREACH, is an industrial / infernal RPG about wanderers who roam a desolate planet destroyed by the interests and whims of a few. You will live adventures in a world consumed by decadence and superstition, invaded by hellish forces.
Features:
• A simple rule-system based on Apocalypse World.
• Full of hellish illustrations.
• Tools to build the world and its background randomly, guaranteeing different experiences each time it is played.
• 9 Playbooks to play with different characters from cyborgs to psychics, with different specializations.
• Contains Chronicles from Beyond the Infernal Breach, an illustrated guide into strange places to give you ideas of potential hells.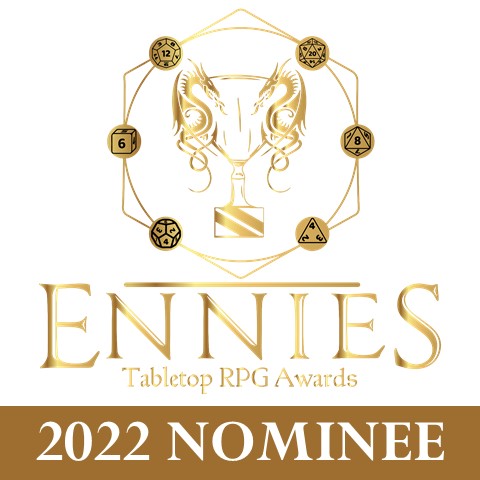 This game was nominated as "BEST FREE GAME OF 2022" in the ENNIE AWARDS.
I hope you enjoy this game. If you like, you can help by sharing this game. Also be sure to follow Mundos Infinitos for new monthly games.

You can get the physical version on Print on Demand, here.
MUNDOS MÁS ALLÁ DE LA BRECHA INFERNAL es un juego de rol sobre vagabundos que recorren un planeta desolado y destruido por los intereses y caprichos de unos pocos. Vivirás aventuras en un mundo consumido por la decadencia y la superstición, invadido por fuerzas avernales.
Características:
• Un sistema simple basado en Apocalypse World.
• Completamente ilustrado.
• Sistemas para construir el mundo y su trasfondo aleatoriamente, garantizando diferentes experiencias cada vez que se juegue.
• 9 Libretos para jugar con diferentes personajes desde cyborgs hasta psíquicos.
• Contiene Crónicas de Más Allá de La Brecha, un vistazo a extraños lugares para darte ideas de potenciales infiernos.
Pueden seguir a Mundos Infinitos para obtener más novedades y juegos nuevos regularmente. Espero que lo disfruten. Si les gusta, pueden ayudar compartiendo este juego. Pueden encontrar la versión física en el sistema de imprenta por demanda, aquí
Download
Click download now to get access to the following files:
WorldsBeyondTheInfernalBreach.pdf
99 MB
MundosMasAllaDeLaBrechaInfernal.pdf
99 MB