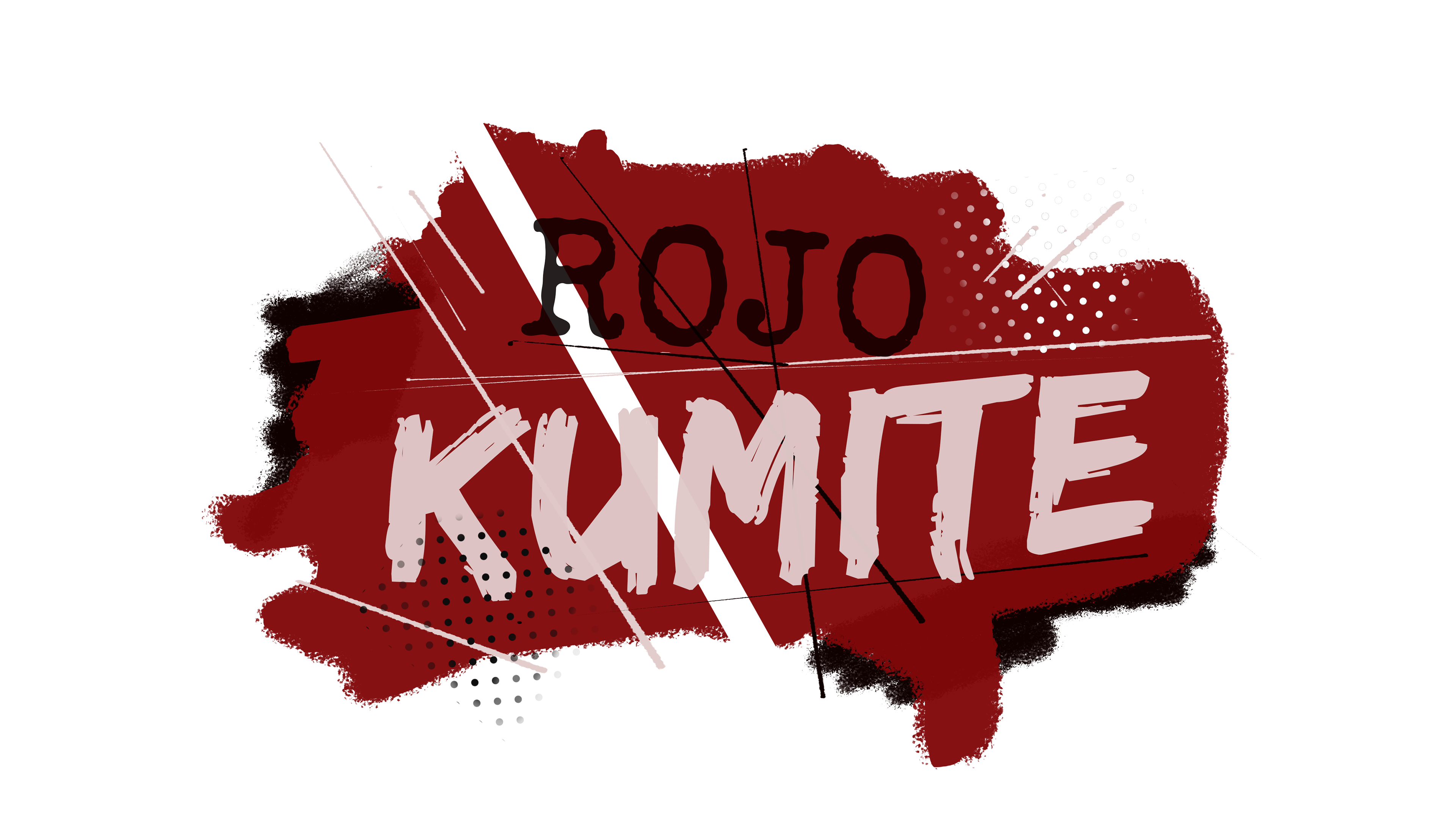 Rojo Kumite
A downloadable Mini TTRPG
Get this Mini TTRPG and 8 more for $9.00 USD
View bundle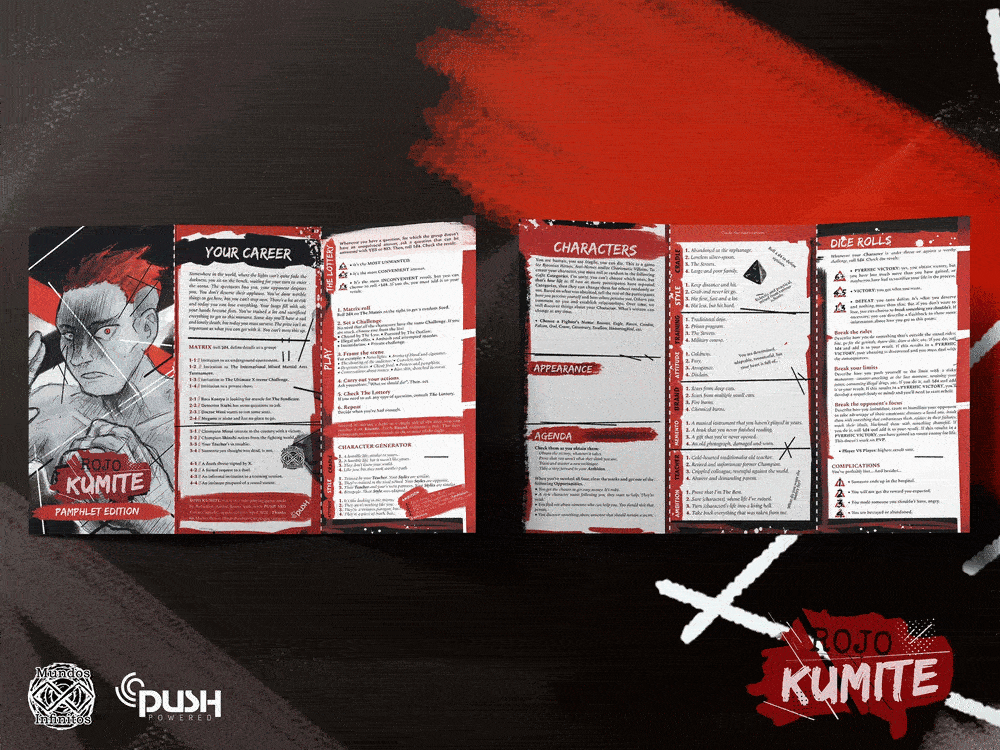 ROJO KUMITE (english)


Somewhere in the world, where the lights can't quite fade the darkness, you sit on the bench, waiting for your turn to enter the arena. The spectators boo you, your opponent despises you. You don't deserve their applause. You've done terrible things to get here, but you can't stop now. There's a lot at risk and today you can lose everything. Your lungs fill with air, your hands become fists. You've trained a lot and sacrificed everything to get to this moment. Some day you'll have a sad and lonely death, but today you must survive. The prize is not as important as what you can get with it. You can't mess this up.
ROJO KUMITE is a mini TTRPG (tabletop role-playing game) about mixed martial arts fighters without sportsmanship.
· Built with Push-SRD from Cezar Capacle.
· Pamphlet edition also built with Caltrop Core from TitanomachyRPG.
· In order to win, you must do things you shouldn't.
· Can be played GM-less.
Follow Mundos Infinitos for more new. If you like this game, share it!


This work is based on the Push SRD, developed, authored, and edited by Cezar Capacle (https://capacle.itch.io/), and licensed for our use under the Creative Commons Attribution 4.0 International license (https://creativecommons.org/licenses/by/4.0/).
This work is based on Caltrop Core, published by Titanomachy RPG. The Caltrop Core SRD is licensed for use under a Creative Commons Attribution-ShareAlike 4.0 International License.
ROJO KUMITE (castellano)

En algún lugar del mundo, donde las luces no pueden terminar de desvanecer la oscuridad, aguardas sentado en la banca, esperando tu turno para entrar en la arena. Los espectadores te abuchean, tu oponente te desprecia. No mereces sus aplausos. Haz cometido actos terribles para llegar aquí, pero no puedes detenerte. Hay mucho en riesgo y hoy puedes perder todo. Tus pulmones se llenan de aire, tus manos se vuelven puños. Has entrenado mucho y sacrificado todo para llegar a este momento. Algún día tendrás una muerte triste y solitaria, pero hoy debes sobrevivir. El premio no es tan importante como lo que puedes obtener con él. No puedes echarlo a perder.
ROJO KUMITE es un mini- juego de rol de mesa sobre luchadores de artes marciales mixtas sin conducta deportiva.
· Construido con Push-SRD de Cezar Capacle.
· Para poder ganar, deberás hacer cosas que no deberías.
· Puede ser jugado sin Director de Juego.

Sigue a Mundos Infinitos para obtener novedades sobre nuevos juegos.
Purchase
Get this Mini TTRPG and 8 more for $9.00 USD
View bundle
In order to download this Mini TTRPG you must purchase it at or above the minimum price of $3 USD. You will get access to the following files:
RojoKumite(ENG).pdf
17 MB
RojoKumitePamphletEdition(english).pdf
4 MB
RojoKumite(castellano).pdf
17 MB
RojoKumiteEdiciónPanfleto(castellano).pdf
4 MB
Exclusive content
Support this Mini TTRPG at or above a special price point to receive something exclusive.
Community copy / Copia comunitaria
I can get you some free-tickets for the fight, but you have to make a little favor for me: spread the word, share the link of this game in your social media. Also, follow Mundos Infinitos for more news.

Puedo conseguirte algunas entradas gratuitas para la pelea, pero debes hacerme un pequeño favor: esparce la palabra, comparte el enlace de este juego en tus redes sociales. También, sigue a Mundos Infinitos para más noticias.